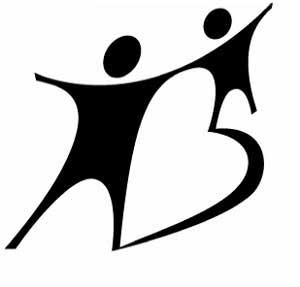 Rumors have been flying around like Chris Brown at last year's VMAs about a reconciliation between him and Beyonce's Bajan understudy, Rihanna, in recent weeks, and the release of her "Birthday Cake" remix, featuring more of that hot fire that is becoming a signature of burgeoning emcee Brown ("Ooooh, it's not even her birthday/But I wanna lick the icing off/Give it to her in the worst way"), has basically confirmed for reporters, bloggers, fans, and stans that the couple that found love in a hopeless place, engaged in some highly publicized and dysfunctional S&M, then took what many of us hoped believed to be their final bow has now reunited, playing Russian Roulette with their careers, physical and mental health, and perhaps even their freedom and mobility.
I am not going to judge Rihanna's decision to reunite with Brown. Most abused women have difficulty leaving their abusers for a list of understandable and academically substantiated reasons.
I could malign Brown, but abusers have their own pathology, and he is just as desperately in need of help as she is.
They are both young, troubled, ostensibly talented people whose fame, money, and opportunistic families, entourages, management teams, and owners record labels have obviously made it difficult for them to obtain a real understanding of the severity of their issues or the urgency of their need for healthy guidance.
That's where Tuskegee Institute will put in its two cents.
I have a plan to help all the essential foster children of the music industry.
I am proposing that Steve Stoute, Russell Simmons, and any other pseudo-spiritual and intellectual "leaders" of the black music community pool their considerable connections, assets, and lists of favors to form the Big Brothers Big Sisters of R&B and Hip-Hop, an industry youth mentoring organization aimed at helping younger artists realize their potential and build their futures without falling victim to the perils of drug use, abuse, thug life, birth control failure, illegal side hustles, money mismanagement, tax evasion, poor imaging, and/or subpar musical production.
The program would match the participating Little Brothers Little Sisters with older artists whose own experiences in the industry have specially equipped them with the knowledge to help the young artists steer not their musical careers but rather their personal lives away from the paradigmatic scenarios created by unhealthy coping mechanisms to more sustaining practices like veganism, nappturality, and arranged marriage.
Examples of effective "family" pairings would be . . .
Janet Jackson helping Ciara take control of her career even with her "limited" vocal ability.
Quincy Jones advising T.I. on how to keep big things poppin' while paying out to three baby-mamas.
Tina Turner helping Rihanna to understand what little love has to do with dating abuse.
Lionel Richie teaching Chris Brown how to treat a lady.
Keith Sweat helping Drake grasp that something ain't right about all his autotune whining.
. . . and these are just a few of the many possibilities.
The slogan for the organization could be "Stop Someone from Ending Up on Unsung." Mentoring would occur either one-on-one or in support group settings.
The organization could be sustained through donations from the fans and annual telethons for which the partipating Little and Big siblings would give special duet performances. The telethon would be directed and choreographed by Little Sister Laurieann Gibson (of course) with Big Sister Debbie Allen acting as consultant.
Managers and A&R reps could enroll young artists without their permission if the head of their record studio signs off on the application.
Mentors would not be paid in cash, but they would get free vintage clothing from Brooklyn Mint, Bushi Sport, Nostic, FJ560, CEO, and Soji.
Mentors would also be given the opportunity write up their adventures and lessons on the organization's "Go Big or Go to the Dollar Bin" blog.
Little siblings would age out at 40 and be strongly encouraged to give back by acting as mentors, if they have succeeded in keeping their personal lives on track applying the skills and strategies they acquired through the Big Brothers Big Sisters Program.
Quite simply, this is a dare to be great opportunity for everyone involved. Exactly what Marvin probably had in mind when he sang "Save The Babies." Just what the black community needs in the absence of its own Drew Pinsky and "The Oprah Winfrey Show."
I can see the telethon, hosted by Little Brother Kevin Hart with his Big
Sister
Brother Eddie Murphy, featuring a shoutdown with Little Sister Fantasia Barrino and Big Sister Patti LaBelle.
Just think of how many young artists' lives could be saved . . .